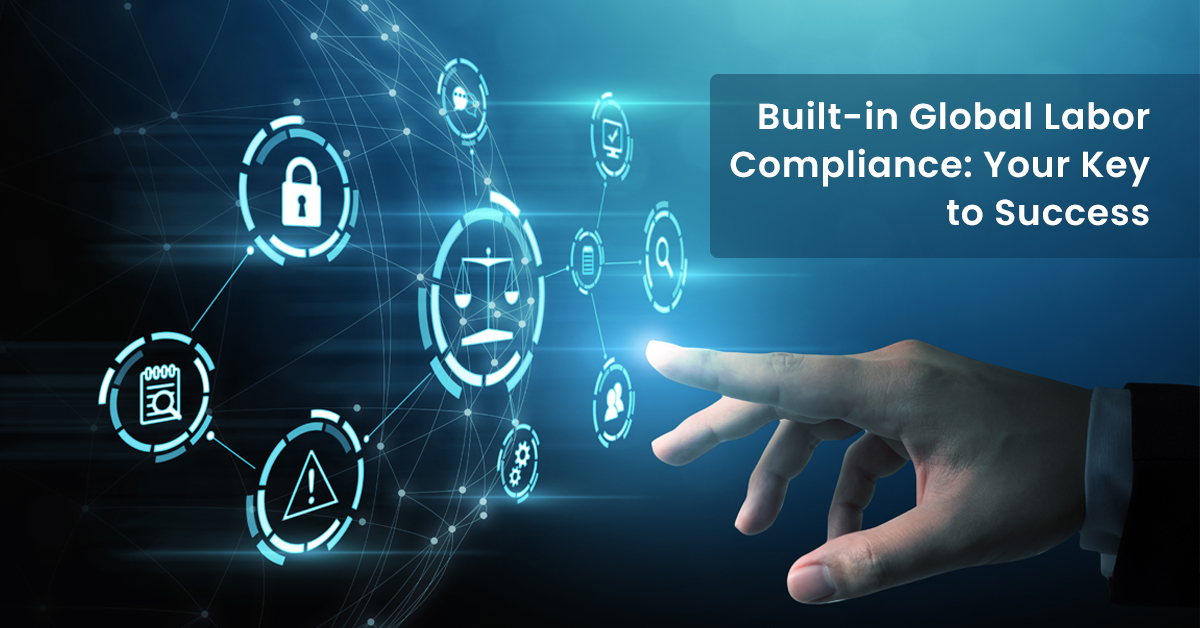 Complying with labor laws is not only about avoiding fines, but also about treating your employees fairly and giving them the right compensation for the services they render to your organization. Nonetheless, while businesses do understand the importance of labor compliance, they often find it difficult to navigate the challenges created by the complexities of law, especially when they operate globally or across multiple locations.
Why Is Labor Compliance Challenging?
The U.S. Department of Labor estimates that 7 in 10 organizations fail to comply with wage and hour laws. According to NERA Economic Consulting, between 2010–2019, the aggregate amount paid by businesses to settle wage and hour disputes was $5.3 billion with a staggering $731 million being paid in 2019 alone.
The numbers above are for the United States only. Now, imagine the amounts at stake and the number of people affected by labor law compliance on a global scale. Organizations, whether they operate locally or internationally, can find themselves in hot water if they fail to comply with the applicable labor laws. As more and more organizations start adopting the work-from-anywhere mantra, labor law compliance is bound to become trickier to navigate. After all, they will have to start accounting for the laws of multiple regions, from where their workforce operates.
However, organizations trying to stay compliant with global labor laws are often flummoxed by their complexity. They must also put in an incredible level of meticulous, tedious, and time-consuming effort to maintain records for ensuring compliance with those laws. Organizations typically employ manual processes which, as to be expected, are extremely slow. In fact, these processes tend to hinder compliance given their propensity for errors and the difficulty of ensuring accuracy.
With the rise of the work-from-anywhere culture and employees being spread out among multiple cities and countries, organizations are finding it increasingly harder to track time and pay with manual methods. Using a smart solution, like Replicon's Time & Attendance platform, can help you meet global labor requirements with ease.
Remote or In-House – Now Track Time and Attendance in Real Time, Every Time, Everywhere
Overcoming Labor Law Compliance Challenges with Replicon
If your organization wants to reduce its risk of non-compliance and exposure to costly litigation, you need a tool that solves those challenges. Replicon is that tool. With Replicon's cloud-based solutions, namely Global Time and Gross Pay, Workforce Management, Time & Attendance, and Global Time Off, organizations can fulfill three critical aspects of labor law compliance:
Accurately tracking employee time for pay across global locations
Fully automating pay rules with a global compliance library that includes rules for time off, overtime, meal breaks, etc.
Comprehensive reporting to manage and maintain time, cost, and pay records for possible audits
Let's take a look at how Replicon helps with each of these three aspects.
Accurately Tracking Employee Time for Pay
Did you know that 49 percent of U.S. employees leave their jobs after experiencing only two problems with their paycheck?
Paycheck errors are a major compliance issue that can potentially cost the company millions of dollars in lawsuits and fines. It is, therefore, imperative for organizations to comply with all applicable labor regulations.
Unfortunately, manual processes make it difficult and more time-consuming for organizations to maintain proper documentation and follow the rules for wages, overtime, time off, and other pay–related data. With the rise of hybrid, remote, and field-based workforces, the risk of paycheck errors has never been greater. Organizations need to track more than just time and attendance. They must also account for variables like job costs, which make tracking time all the more complex.
With Replicon, organizations can automate and streamline their time tracking process, while reducing any potential errors. Replicon also delivers the visibility needed into all relevant metrics and offers robust reporting capabilities for documentation. After all, it is not just about flexible timesheets. These are some of the features available in Replicon Time & Attendance and Workforce Management solutions:
Easy and Quick Time Capture:

The simple, clean user interface of Replicon drives 100 percent adoption more quickly, making it easier to capture time faster and with 100 percent accuracy.

Mobile App with GPS Timesheets: Replicon provides a robust and modern mobile application on Android and iOS platforms for all users, allowing them to perform all timesheet actions anywhere and anytime through their mobile devices. Real-time GPS tracking and geofencing ensure that location details are captured along with time. Companies can also ensure employees enter time from the right locations by using advanced geofencing capabilities, which improves data accuracy.
Time Job Costing & Crew Management: With Replicon, you have the added benefit of tracking job costs in real time and leveraging crew timesheets to gain complete visibility into the time and availability of all crew members. Get real-time insights into time, work, pay, and other metrics easily.
Smart Time Clock: Unlike the traditional clunky time clocks, Replicon's smart clock capabilities automatically capture punch in/out while preventing "buddy punching." The American Payroll Association notes that

75 percent of companies lose money through buddy punching

, the most common form of employee time theft.
Configurable Validation Rules: Replicon allows organizations to create and implement validation rules that enable business policies to be enforced. For example, organizations can specify the maximum limit of hours that can be entered per pay period. The biggest advantage of validation rules is that they prevent incorrect data and errors from affecting the pay process in real time. Exceptions can be handled intelligently and routed dynamically for faster resolutions. This eliminates costly and time-intensive administrative investigations and corrective measures.
Flexible Pay Codes: Organizations can create their pay codes and automatically apply the relevant pay rate calculations to simplify their payroll process.
Intelligent Approval Workflows: It is possible to fully customize approval workflows with multiple levels of approvals to ensure the accuracy of time entries. You can even leverage

intelligent approval workflows

to meet specific business requirements and real-time data conditions.
Automatic Alerts: Replicon can automatically send reminders to users to ensure that all submissions and approvals are completed on time.
Easy Activity Tracker: With Replicon, you can accurately track employee times against activities. Moreover, you can capture time for the pay period from a single screen.
Managing Compliance to Statutory and Business Rules
An organization can have several business rules in place for their employees, such as meal breaks, overtime, time off, and rounding rules, etc. Managing these policies is critical to staying compliant. However, tracking these policies manually for every employee in the organization and at multiple locations is a massive challenge.
The answer lies in a proper workforce management solution that supports all your pay rules and business needs. The cloud-based Time & Attendance software from Replicon provides a configurable rules engine out of the box. With it, organizations can quickly implement policy variations by location or department.
Classify Employees:

Organizations have the option of using predefined employee types such as full-time, part-time, contractor, etc. They also have the flexibility to create new employee types. These can be easily applied to employees for time tracking, payroll, and reporting needs.

Attendance Rules: Organizations have the flexibility to determine the rules for absence, late, early log in, and early log out, based on the punches of the users. Any violation of these attendance rules will automatically be flagged to enable supervisors to take the necessary action.
Built-In Compliance Library: Replicon provides a comprehensive compliance library that supports 250+ jurisdictions across the globe with multi-state taxation support. This allows organizations to easily manage specific regional regulations and tax requirements no matter where in the world their employees are.

Overtime policies

can be enforced with ease and even meal and rest periods can be managed with no hassle for the payroll and HR teams.
Compliance Dashboard: With the compliance dashboard, organizations can easily view the pay rules currently in use while also tracking any compliance updates to those rules. By staying informed on pay rules and updates, organizations can minimize potential compliance risks while calculating time and pay.
Union Rules and Enterprise Agreements: Replicon provides a powerful pay rule engine that can manage and implement all relevant pay rules as per your instruction. You can also use it to create or modify pay rules as per business requirements. This feature also allows companies to easily implement any union pay rules and CBA rules that must be adhered to and account for them during pay-related calculations.
Time Off Policies: It is easy to set up various types of time off and accruals, along with carry forward and reset policies specific to the company. The intuitive interface makes it easy for users to submit requests for time off and check their accruals and balances from within Replicon instead of needing to ask their supervisors or HR.
Payroll Workbench: To make it easier to prepare payroll, Replicon makes it easy to integrate its data with a payroll solution through the Payroll Workbench. It allows you to assemble, review, download, and export all relevant data from a single location to be used in your payroll provider. The Payroll Workbench provides features like the ability to sort and filter data to discover anomalies and the ability to create and download pay runs.
Managing Data and Records
For ensuring proper compliance with global labor laws, organizations must have proper approval and storage systems so that all data is available for any future audits. This includes hours, time off, pay rates, overtime, and other relevant information. Of course, the data must not only be recorded but also reviewed and authorized by the relevant people.
Relying on manual processes for such a task is extremely risky. Such data may be prone to errors and inaccuracies, which can result in unfavorable legal consequences for the organization. Replicon ensures this does not happen by automating a large chunk of those processes while leveraging approval policies to reinforce the accuracy of the data. With Replicon, organizations can confidently face future audits knowing that their data is easily available and is 100 percent accurate. Here are some of Replicon's features that help:
Approval Workflows:

With Replicon, you get a multi-level approval workflow that can be configured to the needs of your organization. Only the authorized users will approve employee times, and these users can also add comments if changes are made. Moreover, any changes to time entries will be tracked by the system, which can be useful during audits.

Robust Audit Trail: As touched upon in the previous point, Replicon tracks and records any and all changes made to time entries in the audit trail of the timesheet. This audit trail will track the users making the changes, when they made it, and why they made it. This information will act as proof during investigations and audits. Organizations can track change histories for multiple timesheets simultaneously, simplifying data collection and investigation.
Powerful Data Collection: The robust

configurable reporting platform

offered by Replicon enables organizations to easily collect specific time entry data and export it as needed. You can easily get actionable reports in a matter of hours instead of days or weeks. It is possible to trace back even granular details when necessary.
Data Storage: Replicon offers 99.9 percent uptime for its robust cloud capabilities. This means organizations can rest assured that all their data is stored securely and easily accessible when needed anytime, anywhere. Companies can also work with Replicon to create scheduled backups whenever needed.
Robust Reporting Capabilities: The powerful reporting capabilities of Replicon provide organizations with in-depth visibility into all attendance, time off, overtime, and compliance data without the need for complex instructions.
Simplify Labor Compliance with Replicon
Labor law compliance can be tricky, especially when you operate in multiple locations or around the world. However, Replicon can provide you peace of mind by automating and simplifying the various processes required to ensure that compliance across every location. With the world-class time tracking platform Replicon offers, your employees will never need to worry about their paycheck.
With Replicon, you can start streamlining your timesheet approval and payroll processes for 100 percent accuracy in employee payments. Eradicate the issue of time theft while managing your overtime, time off, and meal break liabilities with ease. You can also start to improve the overall efficiency and productivity of your organization, no matter where in the world you operate.
Learn more about Replicon Time and Attendance and get a 14-day free trial.
Remote or In-House – Now Track Time and Attendance in Real Time, Every Time, Everywhere