Are you tired of sending generic reminders to your team to submit their timesheets on time?
Why don't you spruce up the efforts by sending wacky timesheet memes instead?
It makes the process of reminding people less formal and more fun.
We have a collection of memes just for people like you.
Pick up the memes that best suit your context and inspire your team to be punctual.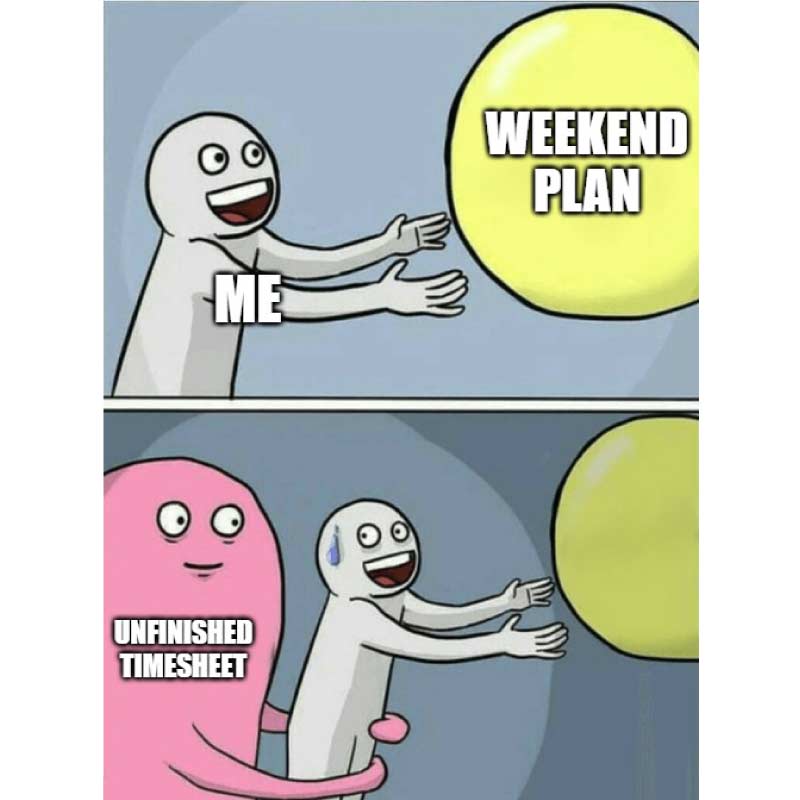 It's Friday and the prospect of the upcoming weekend has already got you smiling.
No, no. Not so soon!
You still have to fill your timesheet.
You had a dream (within a dream) where the timesheet would magically complete itself.
But, guess, it will take a long, long time. By when…
Meanwhile, your managers….
And your managers' mood when they realize…
As the day draws to a close, you think of a clever idea.
Not so clever, as you find out immediately.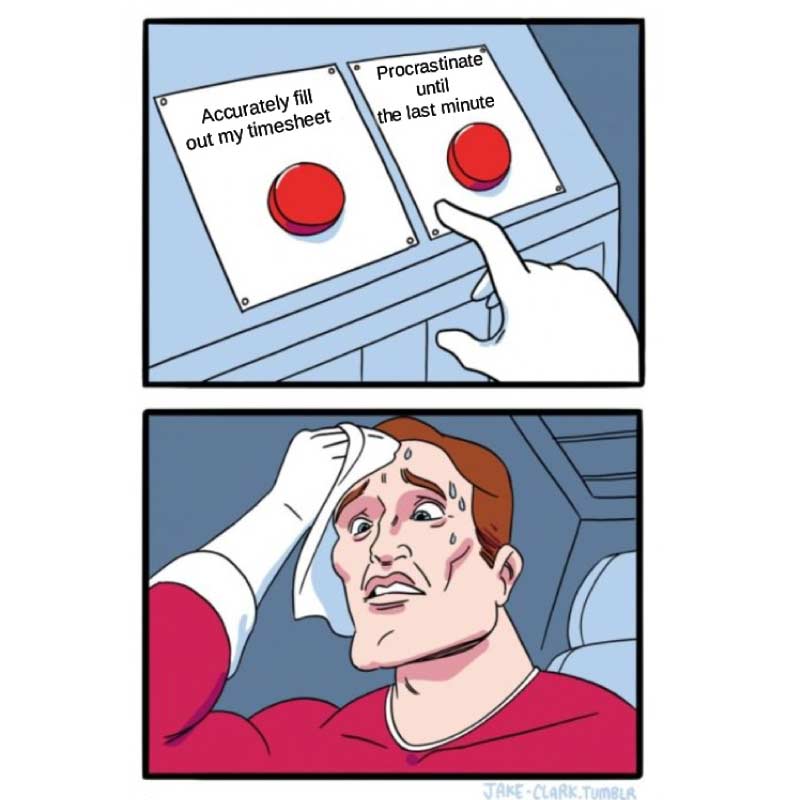 And, the saga continues.
Meanwhile, someone proposes a new timesheet software.
But you find out that this one actually works.
That's one hell of a feeling, isn't it?
How you feel when you're finally a pro at it.
Meanwhile, your manager is a happy person too.
How it now feels for everyone.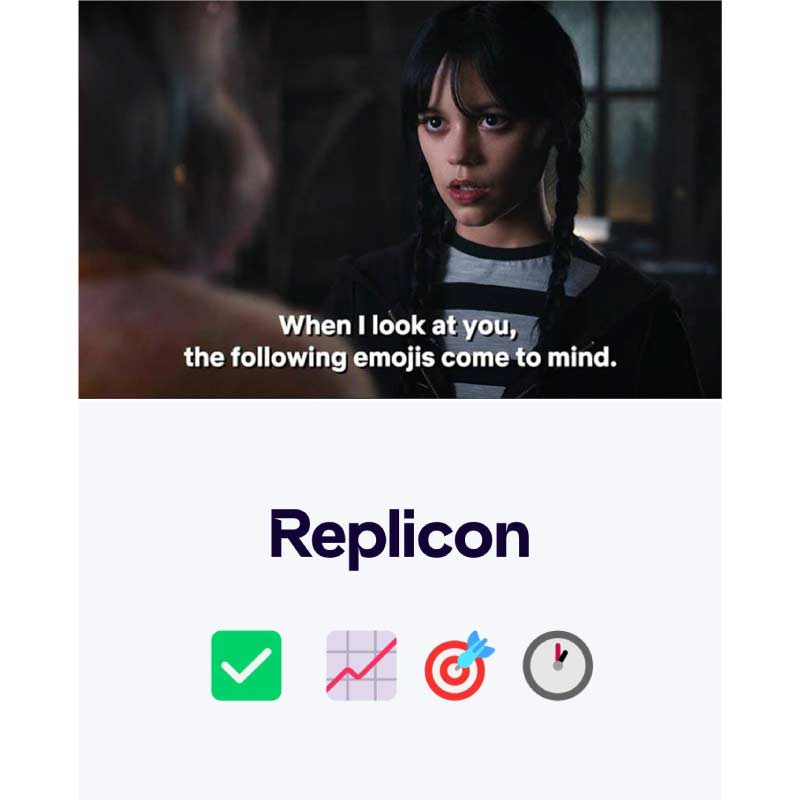 When Replicon's platform achieves so much, it's bound to bring many things to mind.