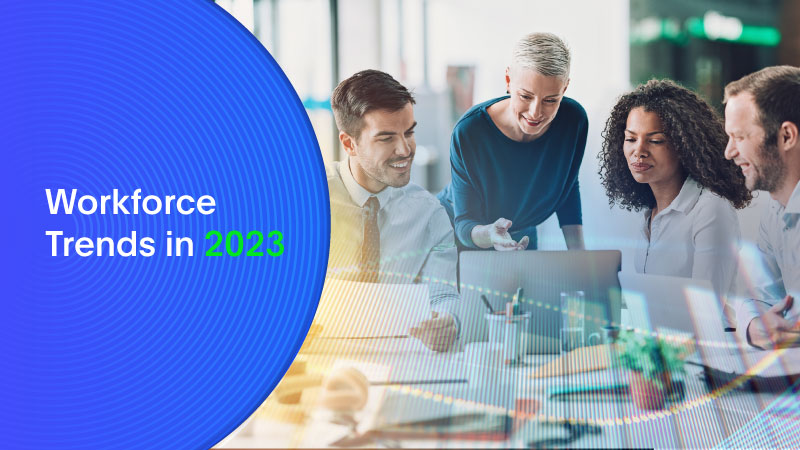 Improving workforces is a never-ending goal for all businesses. The current trends indicate that new-age employees are altering the established workplace equilibrium and shaping new ones since the COVID-19 pandemic has upended the long-sustained status quo. Countries worldwide have been forced to adapt on the go and boost digitization initiatives. As a result, they are leap-frogging in technologies and increasingly adopting new ways of working. Besides, employees now desire flexible workplaces that offer them better work-life balance. These changes to employer-employee relations have intensified the battle to identify and attract talent.
Moreover, talent isn't what it used to be ten years ago; several roles, skills, and job titles of tomorrow are unknown to us today. So how can organizations prepare for a future that is difficult to imagine? In what ways will your talent need to change? What are the best ways to attract, retain and motivate employees you need and how does it affect human resources practices and processes? These questions need answers. 
Workforces directly impact your bottom line; the better employees feel, the more likely they will remain productive and generate value for your business. The ongoing tech-led disruptions underline that this isn't the time to wait for events to unfold. Instead, you must understand and envisage the future to prepare for it. This blog outlines how the workplace may evolve over the next decade. 
Workforce Trends in 2023
We've compiled ten interesting facts and statistics about the evolving workforce that you should know, whether or not you're working remotely, from a hybrid setup or a traditional, brick-and-mortar office. 
Conclusion
Employers are increasingly stressing employee satisfaction as the U.S. workforce shifts from baby boomers toward younger generations. In addition, employees expect self-service modules that offer them greater flexibility and control over their daily schedules. Thus, organizations must leverage a robust solution that provides a comprehensive approach toward knowledge workforce management to effectively manage people, projects, skills and time.
With a unified and integrated data platform, Replicon's Knowledge Workforce Management Solution eliminates silos and bridges gaps between business functions in an organization. Global wage and hour law compliance controls overtime, reduces labor costs, and increases payroll efficiency. More than 2,500 customers across 80+ countries use Replicon's workforce management solution to gain a single source of truth for people, projects, skills and time.