Optimize Resource Management with
Self-Driving

PSA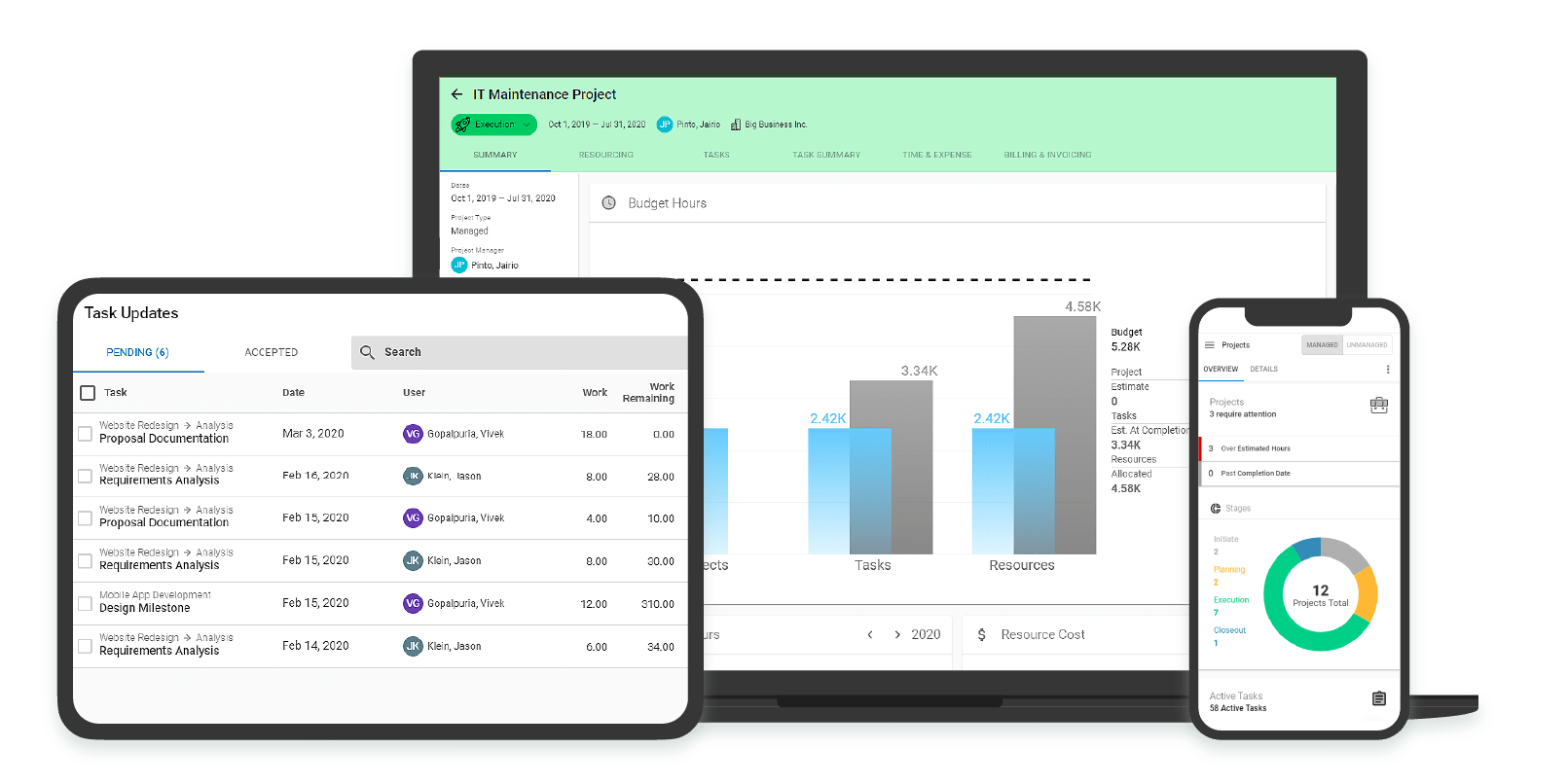 Uncover Opportunities To Drive Increased Resource Utilisation And Profitability
Every professional services firm knows that they are losing money on project resources – through gaps in efficiency and missed opportunities to drive increased utilisation, revenue, and profitability. But with today's Professional Services Automation solutions it's impossible to find those gaps and make confident decisions about what actions to take, because you don't have access to up-to-date data about resources that is consistent across your entire business operations.
That's why we created Polaris – the first self-driving PSA.
Join us for a webinar on September 26th, 2023, 2:00 PM GMTSeptember 26th, 2023, 11:00 AM EDTSeptember 26th, 2023, 11:00 AM PDT to learn about the self-driving capabilities of Polaris and how it helps you optimise resource management:
SmartMatch

intelligently suggests resources that are the closest option based on your criteria: location, skill, availability, etc., enabling early conversations between managers for setting the projects and resources up for success.

Skills Cloud

provides tracking and smart display of skills, certification, and expertise levels. Analyse resource availability by skillset to proactively hire or retrain resources and meet future demand.

Collaborative Resourcing Workflow

enables conversations between project and resource managers around the right resources for projects. Avoid last minute resource crunch and consequent delivery delays due to a lack of communication.

Resource forecasting

helps generate resource forecast reports to gain visibility into the future availability of your staff as well as hiring and training needs. Manage full resource lifecycle by knowing the availability and utilisation of your resources.

MissionControl

provides a comprehensive real-time view of global resources and metrics for your resource managers. Use the graphical representation to easily spot underutilised or over-utilised resources.

Mobile, Enterprise-Grade, Cloud Platform

ensures a secure, global, configurable, and scalable solution to support millions of users. Polaris is built from the ground up for handling large, global deployments.

Plug-and-Play

offers smooth integration so you can share resource specific information with your ecosystem.