Improve accurate Project Financials With a
Self-Driving PSA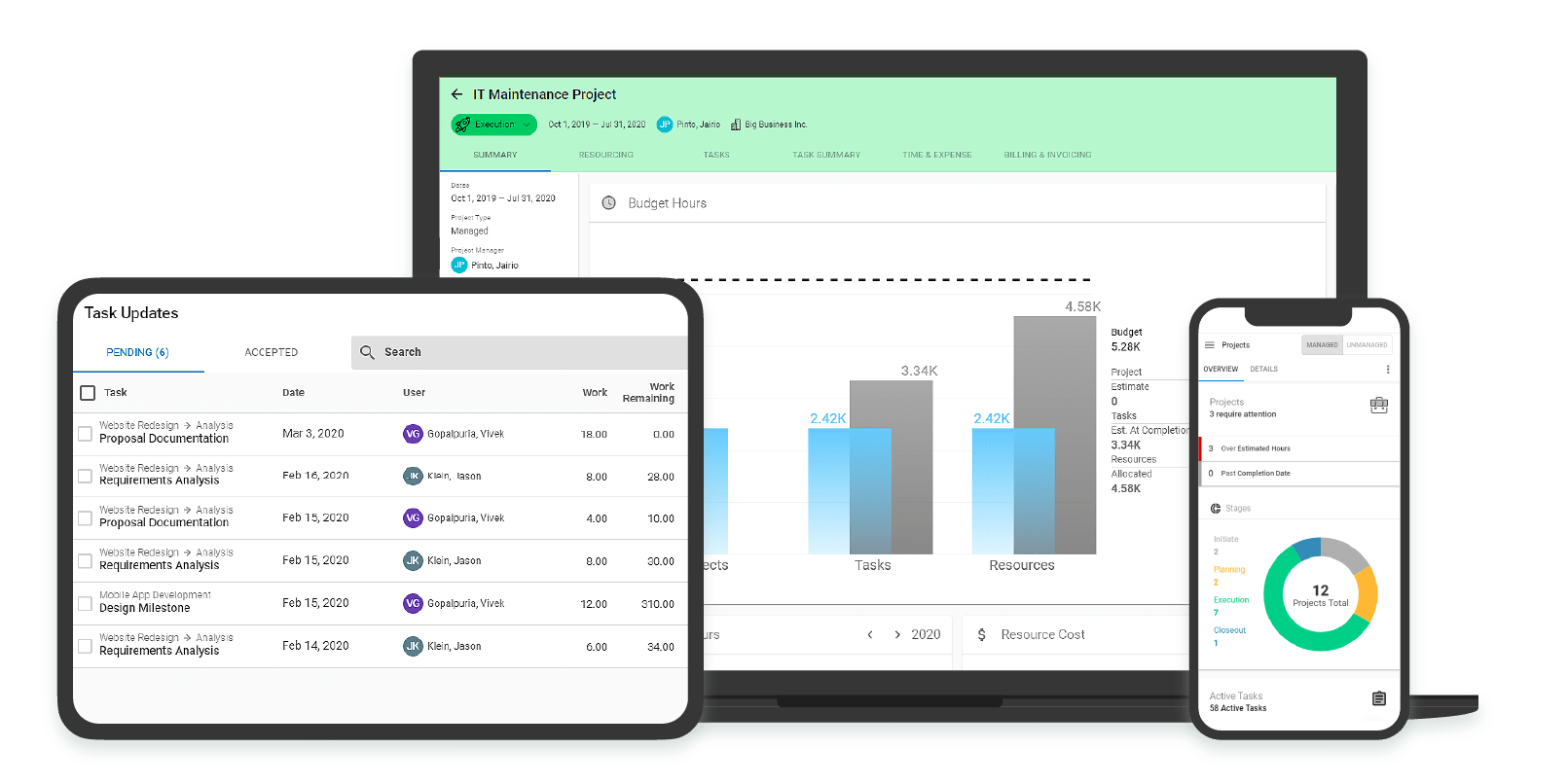 Uncover Opportunities To Drive Increased Revenue And Profitability
Every professional services firm knows that they are losing money – through gaps in efficiency and missed opportunities to improve project budget planning, revenue, and profitability. But with today's professional services automation (PSA) solutions it's impossible to find those gaps and make confident decisions about what actions to take, because you don't have access to up-to-date project related data that is consistent across your entire business operations.
That's why we created Polaris – the first self-driving PSA.
Join us for a webinar on September 27th, 2023, 2:00 PM GMTSeptember 27th, 2023, 11:00 AM EDTSeptember 27th, 2023, 11:00 AM PDT to learn about the self-driving capabilities of Polaris and how it helps you stop losing money with accurate project financials:
Project, Resource, and Financial Governance

standardizes projects, resource, billing, and other processes across your services business for a consistent view. Model billing and revenue plans as per your business needs to enhance collaboration between project and finance/billing teams.

Bill Plan Engine and Multidimensional Rate Card

provides versatile bill plan modeling to accommodate all client/project billing and invoicing needs such as fixed-bid, time & materials, flat or any combination. Build rate cards with effectivity dates for each role to model client engagements to track financial health, understand WIP, and improve visibility into cash flows.

Revenue Recognition

built as an extension of the billing and invoicing platform supports ASC 606 and IFRS 15 accounting.

MissionControl

provides a comprehensive real-time view of the pulse of the entire business. Understand projects and tasks that are ready to be billed for every client and improve visibility into cash flows and reduce billing lead times.

SmartBudget

makes it easy to optimize professional services revenue and pricing

Mobile, Enterprise-Grade, Cloud Platform

is secure, global, configurable and scalable to support millions of users.

Plug-and-Play

offers smooth integration so you can share project, resource, time, costs and billing information with your ecosystem – whatever that may be.