Discover How a
Self-Driving PSA

Powers Planning, Bids and Pricing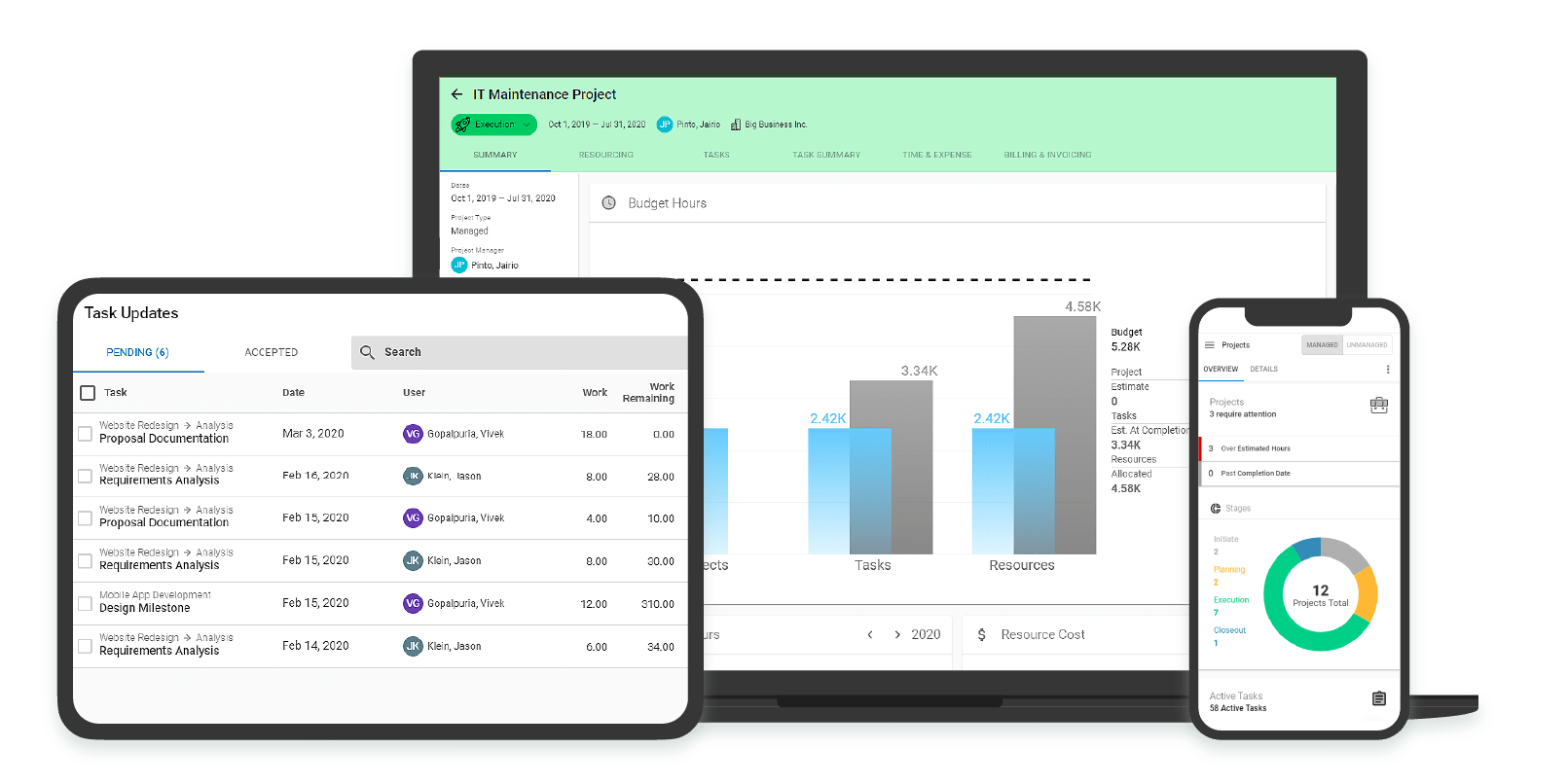 Uncover Opportunities To Drive Increased Revenue And Profitability
Every professional services firm knows that they are losing money – through gaps in efficiency and missed opportunities to improve project budget planning, revenue, and profitability. But with today's Professional Services Automation solutions it's impossible to find those gaps and make confident decisions about what actions to take, because you don't have access to up-to-date data that is consistent across your entire business operations.
That's why we invented Polaris – the first self-driving PSA.
Join us for a webinar on November 30th, 2023, 2:00 PM GMTNovember 30th, 2023, 11:00 AM ESTNovember 30th, 2023, 11:00 AM PST to learn about the self-driving capabilities of Polaris helps you with optimizing revenues, bids and pricing:
SmartBudget

makes it easy to optimize professional services revenue and pricing

Bid better

by factoring in 100% of costs when setting rates.

Improve pricing

by leveraging historical metrics to make informed decisions.

Project, Resource and Financial Governance

standardizes projects, resource, billing, and other processes across your services business for a consistent view.

MissionControl

provides a comprehensive real-time view of the pulse of the entire business

Mobile, Enterprise-Grade, Cloud Platform

is secure, global, configurable and scalable to support millions of users.

Plug-and-Play

offers smooth integration so you can share project, resource, time, costs and billing information with your ecosystem – whatever that may be.