Replicon For Grant Management
Replicon's powerful project time tracking platform helps capture and attribute all time and expenses to relevant grants and funding sources. Our comprehensive reporting provides accurate, granular details and simplifies the audit process.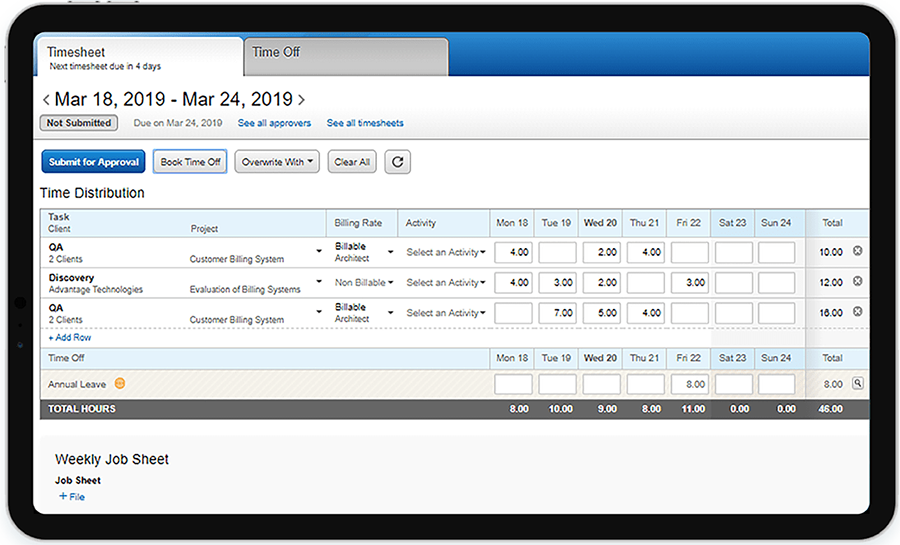 Time Tracking For Grant Management
Configure timesheets and expenses to capture the information as per your grant management needs.
Leverage our advanced mobile app to enable your remote team members and volunteers to submit time & expense entries even from the field.
Distinguish employee work/non-work hours and allocate them to the right funding sources.
Employees can book time off on the timesheet to indicate vacation and unavailability.
Utilize timesheet comments and attachments to give supervisors/grantors additional details.
Dynamic Approval Workflows
Leverage advanced business validations to reduce errors on timesheets.
Ensure timely submissions from employees and supervisors using real-time alerts & notifications.
Model approval workflows that make sense for your grant management use case.
Real-time timesheet data validation & dynamic routing of timesheets help further reduce overheads and lead times.
Manage Grants With Ease
Create multi-level work breakdown structures and set up relevant grant information in seconds.
Set up fund details and track actuals in real-time to monitor grant fund burn down.
Get a centralised view of all your work done across funding sources.
Access detailed information about employee hours, costs, funding sources, and workforce productivity.
Manage Employee Productivity
Set accurate hour targets for your employees and track productivity in real-time.
Easily handle reduced work hours and exceptions, such as holidays or non-working days.
Give your supervisors and executives up-to-the-minute visibility into hours and costs.
Manage grant performance and accountability with access to historical trends and real-time work progress.
Integrations For Your Grant Management Needs
Utilize our prebuilt connectors or build your own using our web services API.
Seamlessly share time and project data with other applications within your business ecosystem.
Connect with CRM, HR, PM, accounting, ERP or other proprietary systems using our prebuilt connectors and integration services.
Plan Better, Be Audit-Ready
Define your business metrics and manage your grants performance.
Get real-time visibility into hours, track fund usage by funding source, and other grant-related metrics using our out-of-the-box reports.
Configure the reports to match your audit needs and schedule them for periodic checks.
Plan for funding needs better by utilising historical fund usage data.
Let us help you find the right solution