CUSTOMER ZONE
User gets an error 'Invalid new password' while resetting password.
Find resources designed to help you get the most from Replicon
Scenario:
Trying to reset password by clicking on reset password web link, it throws an error message Invalid New Password.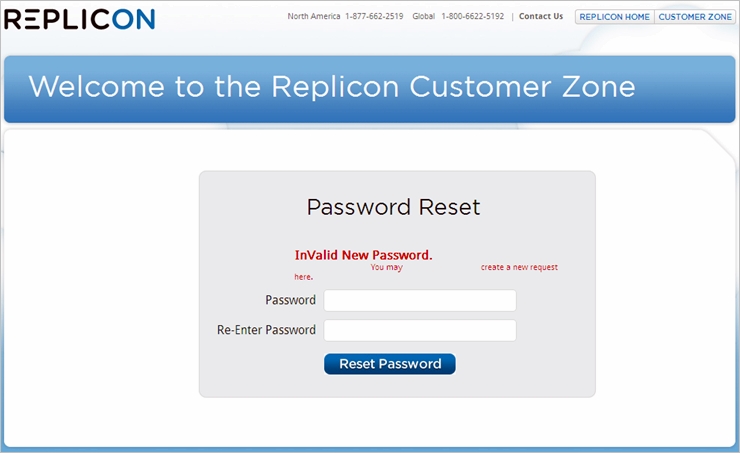 Cause:
The error message Invalid New Password comes up, if the below options are enabled in System Preferences of Replicon, and if the new password does not meet one or more of the criteria specified.
Passwords must contain a mix of letters and numbers.
Passwords must contain special characters (punctuation, etc).
Passwords must contain upper and lower case characters.
Password minimum length.
Resolution:
While resetting the password, it should match the above set conditions in System Preferences under Security section. Kindly contact your system administrator to have your password reset manually if you don't belong to the administrator group or to check which of the above policies apply to your password.
Sign Up For Our Newsletter